Kelly Vincent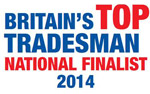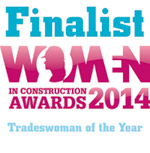 Kelly Vincent is a qualified City & Guilds electrician. She is registered with the NICEIC working under Part P Building Regulations and has public liability insurance. She is the founder of Kelly Electrics, and has experience working on all domestic electrics and is qualified to test, inspect and certify electrical work. You can learn more about Kelly and read her design tips in her blog.
ďIím passionate about getting more women involved in trade professions. Iíve found it to be an incredibly rewarding career in which Iíve been able to meet so many people who Iíve been able to help. Even a simple job, like installing a chandelier can make someoneís day because it may be something thatís been sitting in their living room for months and havenít had a chance to put up. Thatís the reason I decided to start my business and hire other female electricians; I want to help them have as fulfilling a career as I have in this trade. I also think women can be tidier when attending a job and pay attention to the small details for a quality finish. All of the women who work with me are fully qualified and I have worked closely alongside me. I pride my team on being honest, caring and reliable.Ē
Call us on 07515145608 or send us a message to arrange an appointment. View our recent work here.